Higüey International School was founded in 2002 by the husbands Ivan Hernandez and Zoila Del Orbe, parents of Katherine Dariana Hernandez Del Orbe worried about the quality of education that they will give to their three-year-old daughter, who lived in Bavaro.
We were looking for an institution to plan Bilingual Spanish-English studies while a transformative education in values and Biblical principles that offered academic competitiveness and facilitate professional education anywhere in the world.
We decided to acquire the land owned by the grandmother of Zoila Del Orbe.Once acquired the land to start the project, we began the study of a school infrastructure where you could offer quality educational services assisted by architect Arturo Betances.
Parallel to the development of the construction Zoila was working, knowing and learning methodology A-Beka book program in Juan Dolio International School of Ms. María Elena.
In August 2002 we made the opening of Higüey International School opened with five classrooms, restrooms for boys and girls and an office to cater.
We initiated with 3 students our daughter Katherine Dariana Hernandez Del Orbe, Aslyn Sanchez and Elaine Pion Taveras.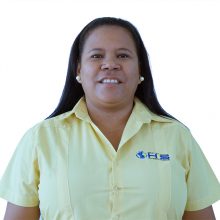 Zoila Del Orbe
Directora
Maestría en Educación de la Nova Southeastern University Miami USA Licenciada en Educación Cum Lauden del Centro Universitario Regional del Este, Universidad Autonoma de Santo Domingo.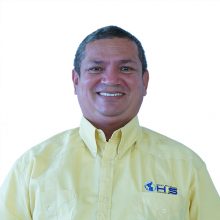 Iván Hernández
Director de Proyectos
Licenciado en Administración Educativa de la Universidad de San Buenaventura, Medellín Colombia. MBA Master en Administración de Empresas Turísticas y Hoteleras Universidad APEC.